Moving Edmonton Since 2015
At YEG Edmonton Movers, our team of professional and experienced movers takes great pride in our work. We are serious about service: there is no room for messing around when it comes to getting the job done right. Our business was founded on a passion for people, and it shows in our results. All you need to do is read a few testimonials to understand the value we bring to every one of our clients.
Our owner-operators, Tony and Brad, are at the heart of our operations. They noticed the overall industry standard was low and figured that moving is more complicated than most people think. This realization sparked their goal to simplify the moving process for customers, providing a seamless and stress-free experience.
At YEG Edmonton Movers, our core values of patience, empathy, and honesty guide everything we do. We understand that moving can be a stressful and emotional time, and that's why we approach each move with the utmost patience and empathy. We listen to your needs and concerns, ensuring that we address them effectively. Honesty is the foundation of our business. We communicate transparently, providing clear quotes and explanations of our services.
With Tony and Brad leading the way, YEG Edmonton Movers has become one of the fastest-growing moving companies in Alberta. Our team of professionals upholds the high standards set by our founders, ensuring that every move is handled with care and professionalism. Experience the difference our core values make. Contact us today and let us take the stress out of your next move.
YEG Edmonton Movers prioritizes high-quality service. With extensive experience, we anticipate client needs through transparent pricing, effective communication, and proper documentation. We provide necessary materials, leaving spaces cleaner than before. Our commitment includes maintaining clean floors year-round.
At YEG Edmonton Movers, we pride ourselves on being reliable and compassionate. Our core values are patience, honesty, and empathy. We accommodate last-minute requests and understand client needs. Our dedicated team ensures effective communication and offers the necessary resources for a smooth move. Count on us for affordable, dependable service.
It's clear why we're the favorite movers in Edmonton and surrounding areas. With a track record of successful transitions, our dedicated team understands your needs, communicates transparent quotes, and delivers unmatched service. Don't just take our word for it; check out our reviews and experience the difference yourself. Discover why we're the trusted choice today!
Proudly Serving Edmonton & Surrounding Areas Since 2015
Customer Satisfaction is Our Ultimate Goal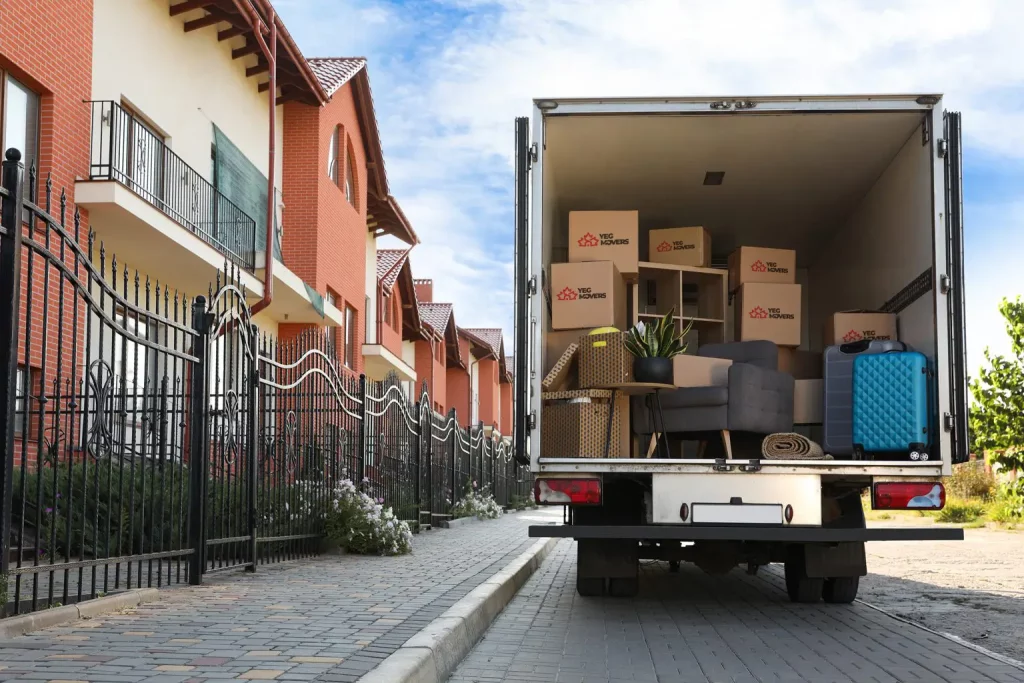 Tony and Brad have been movers from the young age of 19. After gaining years of experience in the moving industry, they decided to start their own business in 2015. Since then they have had massive success in moving locally and long-distance across Canada, earning a reputation for treating people right and bringing the best value to those who need help with the challenging experience of moving. 
The owner-operators at YEG know what to look for in their employees, and provide mentorship to each member of the team, helping them to develop exceptional skills and genuine expertise. YEG Edmonton Movers is proud to offer the best quality work in the field for the most competitive pricing: call us today so that we can get you moving!
We Help Families
Sitting down with our relocation consultants ensures that all of your family's needs are met during the challenging process of moving. Allow us to take the stress out of moving with our experience and dedication to service.
We Help Businesses
We get it— the grind doesn't stop, and neither do we. Whatever your business needs may be, we can help you move all your equipment and assets safely and effectively in a timeframe that works for you. We not only offer commercial moving but also heavy and specialty equipment. YEG Edmonton Movers is proud to serve Canadian businesses.
We Help People
YEG Edmonton Movers was founded on a passion for service. Nothing makes us feel more successful than knowing we have helped make a challenging life event easier, whatever the scenario may be. We are always ready to help you tackle the challenge of moving, no matter what it may entail. Call us today to find out how YEG Edmonton Movers can help you!