Packing & Moving Supplies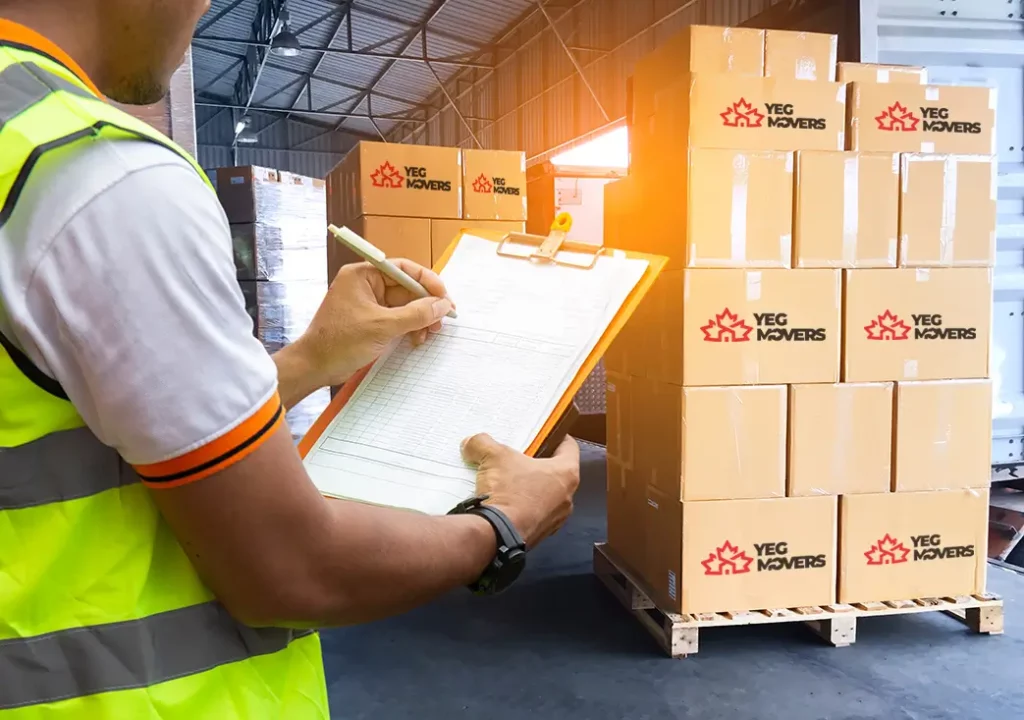 Move Effortlessly with Our Packing Tips
Proper packing is essential to ensure the safety and integrity of your belongings during a move.
Here are some packing tips to help you pack efficiently and effectively:
Start Early: Begin packing well in advance of your moving day. This allows you to pack gradually and avoid last-minute stress.


Create a Packing Plan: Make a room-by-room plan and tackle one area at a time. Label each box with the contents and the room it belongs to for easy unpacking.


Use the Right Supplies: Invest in sturdy moving boxes, packing tape, bubble wrap, packing peanuts, and furniture blankets. These supplies will provide protection and cushioning for your items.


Pack Heavy Items at the Bottom: Place heavier items at the bottom of the boxes and lighter items on top to prevent damage.


Wrap Fragile Items Carefully: Wrap delicate items individually with bubble wrap or packing paper. Fill any empty spaces in the box with packing material to prevent shifting.


Pack Clothes Efficiently: Keep clothes on hangers and use wardrobe boxes to transport them easily. For folded clothes, use suitcases or sturdy boxes.


Disassemble Furniture: Take apart furniture that can be disassembled to save space and make it easier to transport.


Label Boxes: Clearly label each box with its contents and indicate if it is fragile or requires special handling. This helps movers know how to handle and place the boxes.
Remember, proper packing is the foundation of a successful move. If you prefer to leave the packing to the professionals, our team at YEG Edmonton Movers offers full packing services to ensure your belongings are packed securely and ready for transport.
Have a lot of breakables? Call us today and get free delivery on packing paper.
Watch how we pack
Essential Packing Supplies
Ideal for books, remotes, controllers, chargers, medicine
Ideal for office supplies, records, toys, small appliances, decor, photo albums, and most household items
Ideal for pots and pans, countertop appliances and clothes
Ideal for light items such as kitchen utensils, bedding, linens, helmets, or sports balls
China Dish Barrel Box
18' x 18' x 28'
Twice as thick as a normal box, ideal for kitchen dishes, china glassware
Wardrobe Box
2' wide x 4.5' tall
Fits 25 hangers of clothing, comes with a hanger bar
Tape - tan tape roll
Ideal for packing boxes, durable, easy to cut, easy to stick
Ideal to include packing paper in every box. Crucial for kitchen & glassware
Small Picture Box
36'x26'x4'
Large Picture Box
47'x32'x4'
One size fit for all up to 70"
TV BOX
70+ Inch TV Packing Kit
TV packing kit for TVs larger than 70"
Book ahead with us or call for same-day services.
Everything You
Need to Know
The types of moving supplies you need will depend on the size and scope of your move. Some common moving supplies include moving boxes, packing tape, bubble wrap, packing paper, and furniture blankets. It's important to assess your needs and work with a professional moving company, like YEG Edmonton Movers, to determine which supplies are necessary for your move.
Moving supplies can be purchased at a variety of places, including hardware stores, moving supply stores, and online retailers. At YEG Edmonton Movers, we offer a wide range of high-quality moving supplies for purchase to make your move as easy and stress-free as possible. Just call us to ask about our deals.
The number of moving boxes needed will depend on the size and contents of your home. It's important to work with a professional moving company, like YEG Edmonton Movers, to accurately assess your needs and determine the appropriate number of moving boxes. We offer a range of box sizes to accommodate all types of belongings, and our team can help you determine the right amount based on your unique situation.