It's time to face the fact that moving day is close at hand! Whether you're moving into a new home or moving out of your current one, there are plenty of things you need to do in order to make the process as smooth as possible. From cleaning the house to filling up all the utility connections to getting insurance coverage, this list has everything you need to get started. And if there are any additional tasks that you think would make your move even smoother, don't hesitate to add them! Celebrating your new home finally arriving is an essential part of the process – make sure you don't miss a thing! If you are seeking the best and most affordable move contact YEG Movers today! We can help! (825) 522-0024
1.Cleaning the house
Moving day is almost here, and one of the last things you want to do is spend hours cleaning the house. There are plenty of tasks that can be done in preparation, like cleaning your windows and gutters, picking up any loose garbage or dishes, wiping down all surfaces, emptying the trash and recycling bins, changing the sheets on all beds and mattresses, moving furniture away from walls and doors (except for TVs), and checking light fixtures. Make sure to replace door locks, and last but not least, clean up!
2.Preparing the furniture
Before your moving day arrives, make sure to do the following:
– Remove any objects that may block or damage the moving truck during transport.
– Make sure all furniture is completely cleared of packaging, tape, and labels.
– Protect valuable pieces of furniture with padding or boxes before loading them into the truck.
– Arrange large items into groups so they won't take up too much space and waste time re-arranging them once they're in your new home.
– Remove any hazardous materials (paint, cleaners) from the area prior to arrival – you don't want anything dangerous spilling onto your new flooring!
– If there are any electrical cords running near walls or floors, be sure to label each one as it will need to be unplugged when moved.
3.Replacing all the utilities in the home
There's nothing like the excitement of moving day, is there? However, before the big day arrives, there are a few things you need to do to make the process run as smoothly as possible. Make a list of all the utilities you'll be replacing, have those services transferred to your new address, and make sure to disconnect all cables and remove any furniture that may obstruct the installation crew. If there are any pipes in the walls or ceilings that need to be fixed, have them fixed before the movers arrive. Finally, arrive well-rested and prepared for an arduous day – rushing will only make things more complicated for everyone involved. Have fun packing up your belongings and crossing everything off your to-do list!
4.Buying insurance for the move
Moving day is almost here, and it can be a nightmare if you don't have the right preparations done. That's why it's important to buy insurance before your move. It can cover any damages that may occur, from broken windows to lost items. Make sure to choose the right type of insurance for your needs. You may want to consider personal liability insurance if you are moving for work, or property damage insurance if you are moving for personal reasons. Once you have chosen your insurance, it's important to read the policy thoroughly so you know what is and is not covered. Get moving! The sooner you start packing, the sooner your move will be over!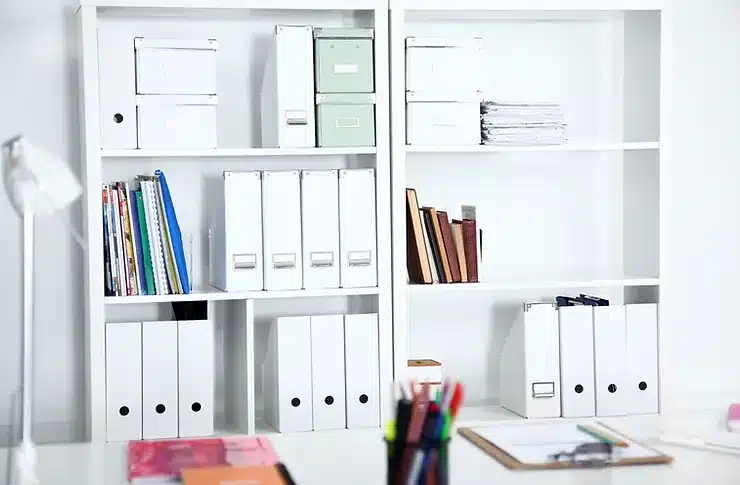 5.Organizing your files and documents
Moving is a big process, but it can be made a lot easier with a little preparation and organization. Make sure to clean up your office and declutter any unnecessary items before moving day. Next, upload all of your important documents to a secure cloud service. This will save you time and hassle on moving day. Additionally, declutter every nook and cranny in your home – you're likely to find hidden files and pictures you didn't know about! Finally, plan ahead by packing boxes appropriately for each room. This will help you move faster and avoid any damage to your new home.
6.Making copies of important documents
There's no need to stress out about moving day – YEG Movers have got your covered! By following these 10 tips, you'll be prepped and ready to go in no time. For starters, make copies of important documents like the deed, mortgage, and lease. This will help avoid any last-minute complications. Additionally, organize all your moving-related materials into boxes or bags. This will make packing and moving a lot smoother. Next, decide where you're going to store your items while you're waiting for movers. This will help avoid any last-minute hassles. Finally, get a head start on packing by filling up containers with clothing, bedding, and other essentials that won't fit in boxes or luggage. And don't forget to bring along a basic kitchen set-up so you can cook meals while you wait for your movers. With a little bit of preparation and good guidance from YEG Movers, moving day will be a breeze!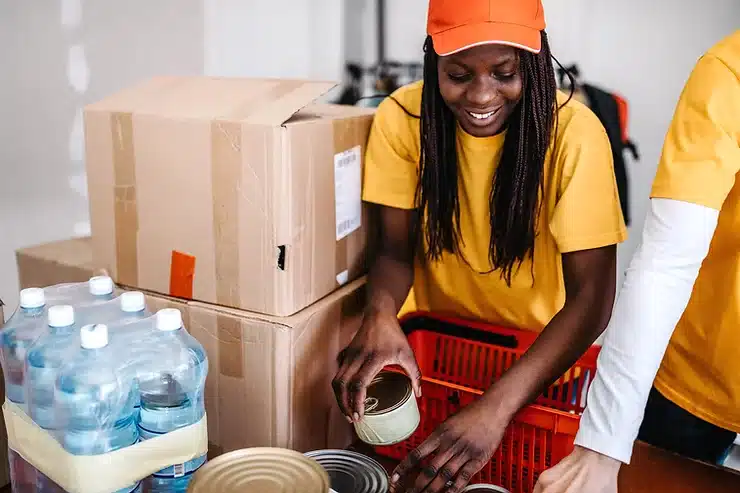 7.Packing your belongings and preparing them for transport
It's almost time to pack your bags and head off on your new adventure! Before you do, make sure to prepare everything in advance by packing it securely and separating related items. Label all boxes and bags with your name, address, and the contents inside. While packing is a tedious process, it can be made a lot easier by following a packing plan. Additionally, get in touch with a moving company to get rates and availability – this way you won't have any surprises on moving day! And last but not least, make sure to get organized before you leave. This will help you speed up the packing process and make sure that everything goes smoothly on moving day!
8.Arranging to have the new home inspected
Moving day is finally here! But before you pack your last box, there are a few things you should do to make the process as smooth as possible. One of the most important things you can do is arrange for an inspection of the new home before you move in. This will help to avoid any surprises and ensure that all appliances and fixtures have been properly installed and tested. Additionally, be sure to pack your belongings carefully and make a final walk-through with your movers two or three days before moving day to make sure everything is going as planned. Finally, don't forget to take some time to enjoy your new home before settling in – it's going to be a long road ahead!
9.Contacting all your new neighbors
Moving day is finally here! But before you hit the road, it's important to take some basic steps. One of which is contacting all your new neighbors to make sure everything is going to plan. Make sure to have a copy of your lease and any documentation related to the move – like insurance policies. Make sure to communicate with each other during the process, keeping everybody updated on progress and problems. Finally, be prepared – know what you're packing, where you're going to park, and how long it will take to get everything moved in. Good luck!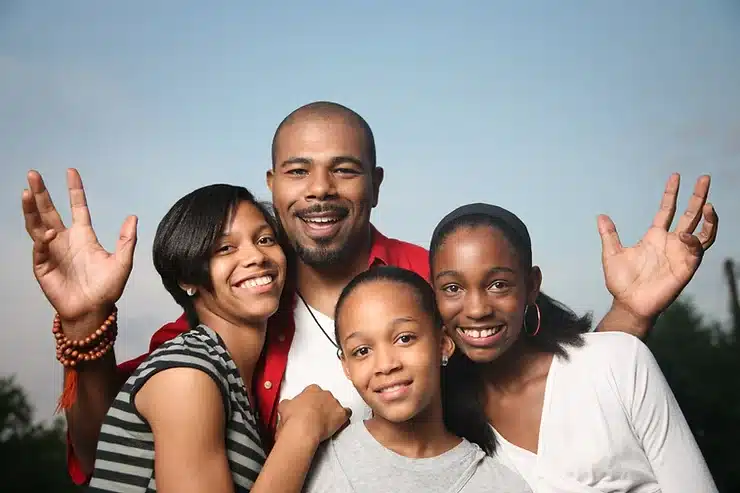 10.Celebrating your move!
Evolution says that humans are the only species that move from one place to another. And moving is an emotional process, to be celebrated and commemorated. That's why it's important to take all the necessary steps before your big move day. Make a checklist of everything you need to take with you, and plan out each step of the process. Make sure to have a playlist of your favourite moving tracks ready to go, or create some unique mementos to remember your new home. And last but not least, have breakfast at your new home – it's tradition!
YEG Movers has you covered!
Contact us today at YEG Movers for your next move. We offer affordable solutions with an experienced team that is suitable for any move in or around the city of Edmonton or Alberta. We service various locations so be sure to look at our location list here. YEG Movers offers many services to suit all your needs such as:
And much more. Contact us today or book online with our online form.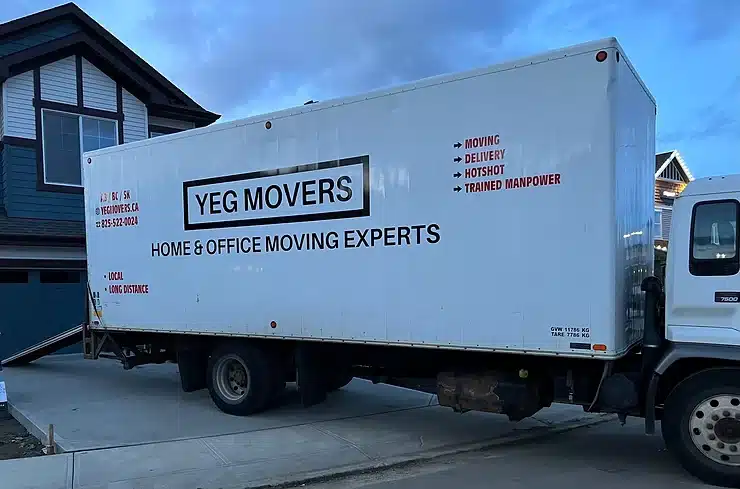 Conclusion
Are you ready to move? If so, make sure to check out our blog for a list of essential things to do before your moving day. From packing your belongings to arranging for inspections, we have you covered! In addition, we've included a list of tips on how to celebrate your move once it's all done. Ready to get moving? Let us help you get started! Contact YEG Movers today for the best and most affordable move yet! (825) 522-0024